Seminars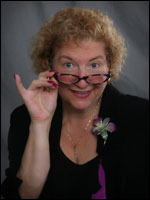 We are pleased to offer a comprehensive array of seminars, which have received consistently excellent reviews from attorneys throughout the state.

Read what our clients have said about our seminars.

Seminar Topics Include



Speaking & Training
We have decades of experience in creating and presenting continuing education. Our educational sessions receive glowing reviews. We provide top notch seminars, whether for in-house training or for a Bar Association or other CLE organization. See our seminar listing for an example of many of the courses we offer. New seminars are added each year. We are also able to create seminars "to order".
In-House and Bar Association Seminars
We offer numerous seminars on both law practice management and legal issues. The services we offer include:
In-House Training
CLE Speaking
Custom CLE Creation
Seminars to Order
For In-House seminars, we are happy to adjust any of our seminars, or develop new ones, as appropriate to your needs.

Presentation length of seminars will vary based on topic. Some seminars listed have time ranges, as they can be presented in short or long versions, to meet your needs. We recommend that the longer version be utilized whenever possible, in order to cover the full gamut of issues on the topic.

The majority of seminars are created for attorneys, but key staff members will benefit from attending seminars on selected topics.

CLE Credit - Bar Associations can normally obtain CLE credit for our seminars unless otherwise noted. For In-House seminars we can help with the accredidation process.


Webinars
Freedman Consulting offers Webinars on topics such as Word, Outlook, Smart Phones and other useful resources that help you keep your firm running efficiently and ethically while taking advantage of modern technology. These Webinars enable you to watch as our instructors take you through how to utilize software and hardware for your firm.

Upcoming Webinars
For information about any of our seminars please contact us at ellen@freedmanlpm.com.